Blizzard Support Portal
This web portal was designed to quickly assist Blizzard game customers in solving their issues to quickly get them back into their game.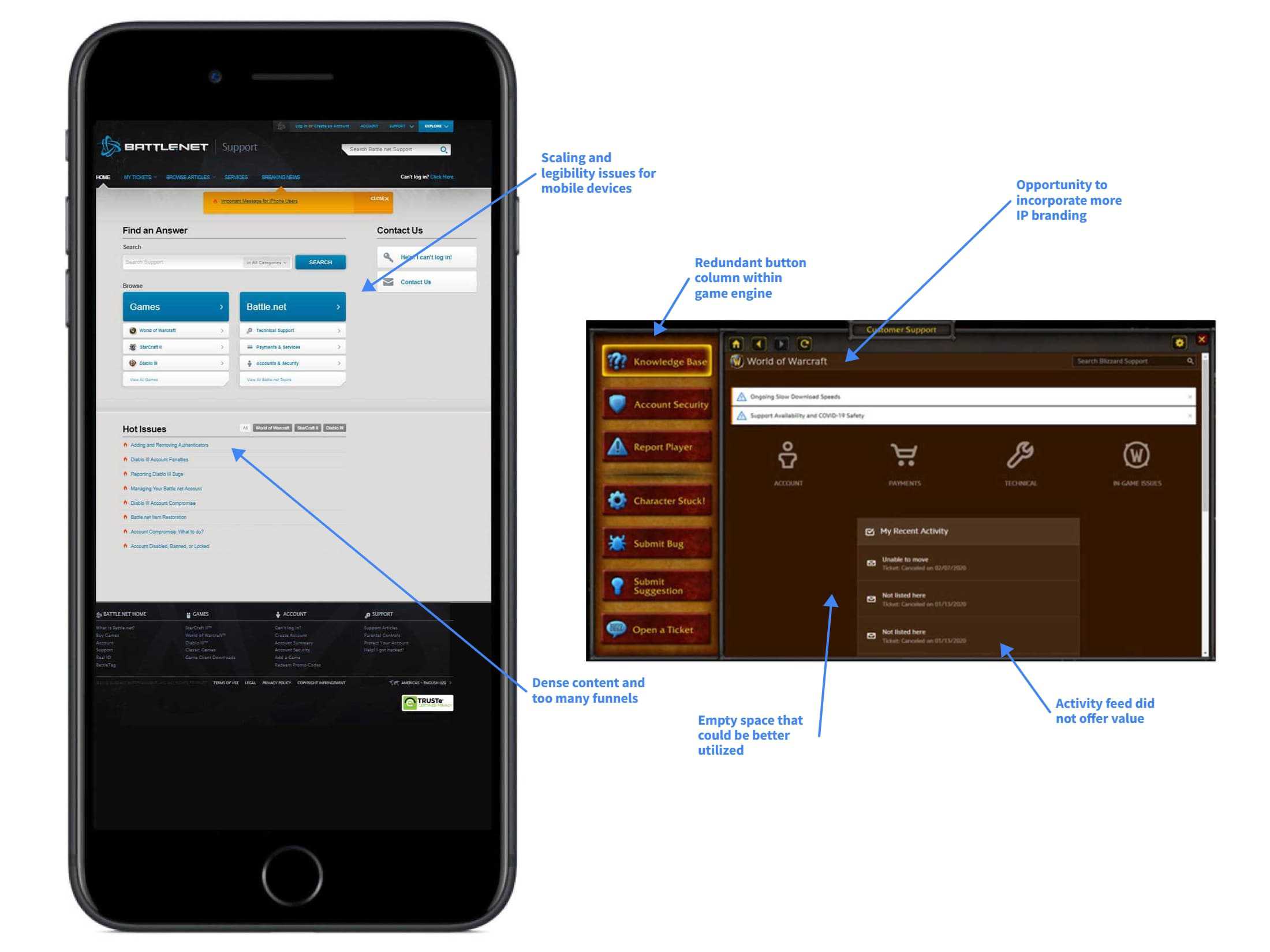 Players are offered useful resources such as knowledge-base articles and self service solutions with account, technical, and gameplay related issues. Should these solutions not help, contact channels exist for reaching customer service representatives.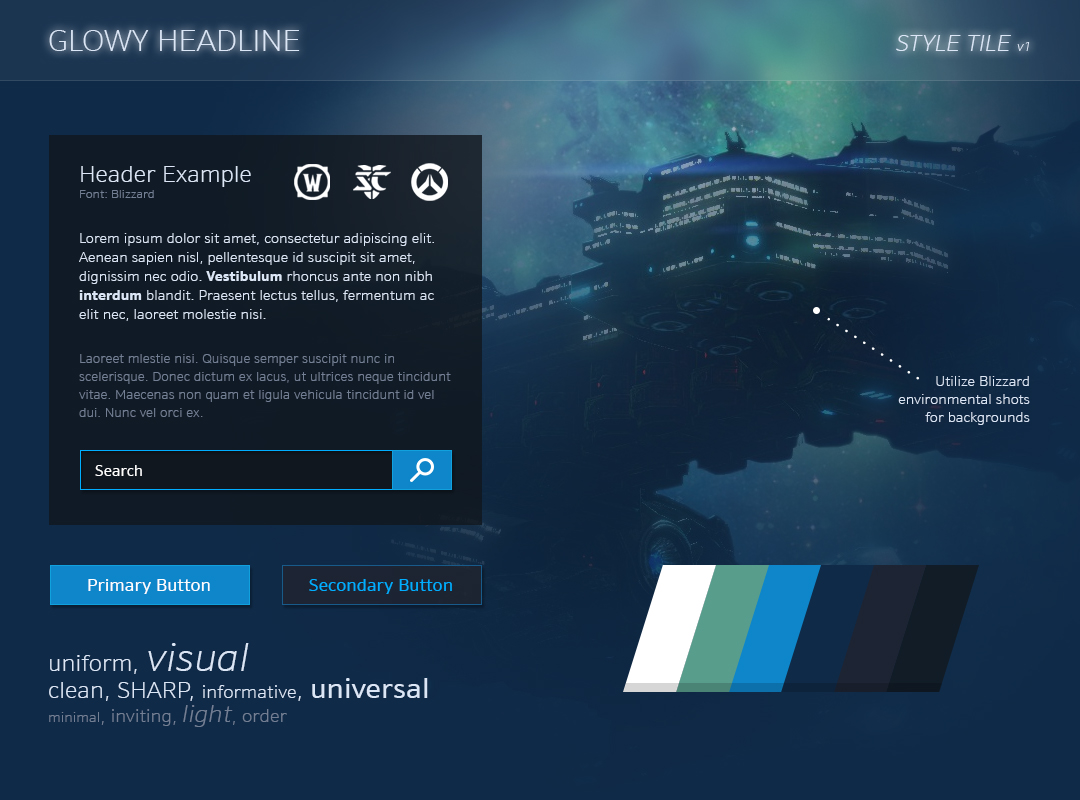 The first task was to completely overhaul the user interface and customer experience of the Blizzard Support Portal. It origginally did not have the engaging appearance exoected and did not adhere to the Blizzard brand guidelines. The other issue that affected the experience was the difficulty navigating on a mobile device.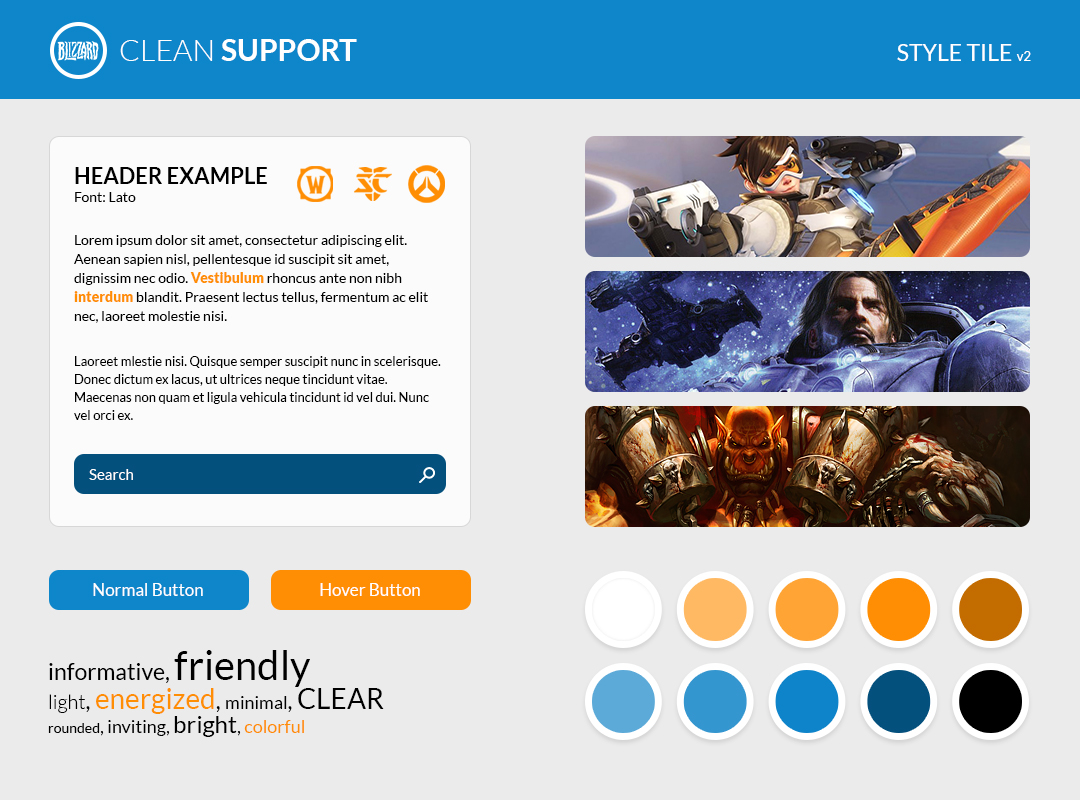 With the help of the product design team consisting of UX Designers, Researchers, BSAs, and Engineers, we accomplished these initial goals. The reports have shown an increased success rate for self-services offered to customers and has resulted in less contacts.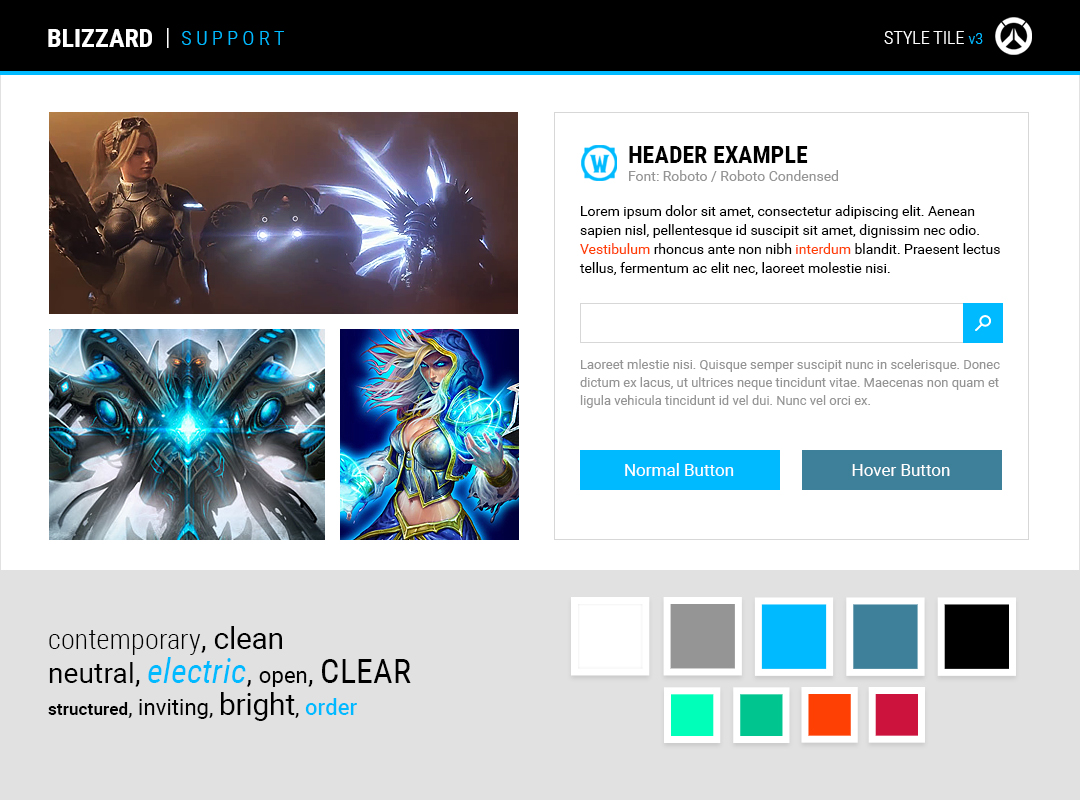 There are ongoing initiatives with the website that continue today. This includes designing the UI, building live animated prototypes, updating component libraries on the design and developer side, and assist our engineers as a front-end developer checking in CSS/SASS to the project. There is also a growing effort into making the site compliant with regards to accessibility and catering to those with disabilities.